Congratulations on receiving an offer to study at ICM! Your next step to securing your Letter of Acceptance is to pay your minimum deposit.  
Payment of fees
The minimum deposit, as stated in the Letter of Offer, must be paid in full to be recognized as having accepted the offer to study at ICM and secure your Letter of Acceptance. These charges include partial program fees (usually approximately half a year's fees), student services and additional fees, and English Language program fees (if applicable).
Payments should be made to the International College of Manitoba directly. We strongly discourage you from paying your tuition deposit to an educational agent or other third party.
Note that tuition fees do not include accommodation or other costs of living.
View more information on your Letter of Offer.
How to pay
Payments to ICM can be made using the Flywire payment portal. Flywire offers various payment methods, including bank transfers and online credit card payments. ICM does not accept cash payments.
Flywire payment portal
This portal allows you to:
Execute, track and confirm your international payment online in a secure portal
Use familiar payment options from your home country, in 140+ currencies
Access a 24/7 multilingual Customer Support Team for assistance
Save on bank fees and ensure the best exchange rates with Flywire's Best Price Guarantee
This video explains how it works:
How to make a payment to ICM
Go to ICM's Payment Portal to begin your payment
Select the country you are paying from and your preferred payment method
Enter your payment details and confirm your payment booking
Receive instructions on how to complete the payment process, depending on your payment method
Track your payment online from start to delivery to ICM with your Flywire Dashboard and access to Flywire's multilingual Customer Support Team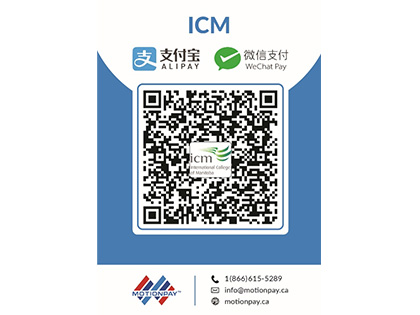 AliPay and WeChat Pay
You can also make payments via AliPay and WeChatPay. There is a 2% convenience charge for all AliPay and WeChatPay payments. Please enter your ICM student ID under the Remark. It will take 2-3 business days for your account to be updated.